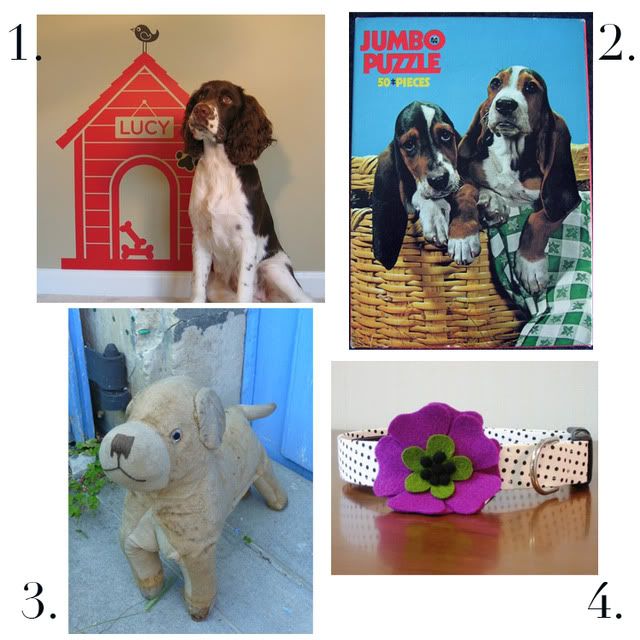 1. How awesome is this Wall decoration from
Graphicspaces
@ Etsy? You can personalise it too, for your own dog! Love love love! 2. What is there not to like about this vintage dog puzzle? found at
Sillyshopping
on Etsy. 3. Awww! What a cute antique woofter. This dog is 90 years old! I want him to be mine!
Here.
at Petitvintage. 4. Beautiful handmade dog collars from the talented
pecanpiepuppies
on Etsy. I will get Poppy one of these as soon as she is fully grown! So cute.