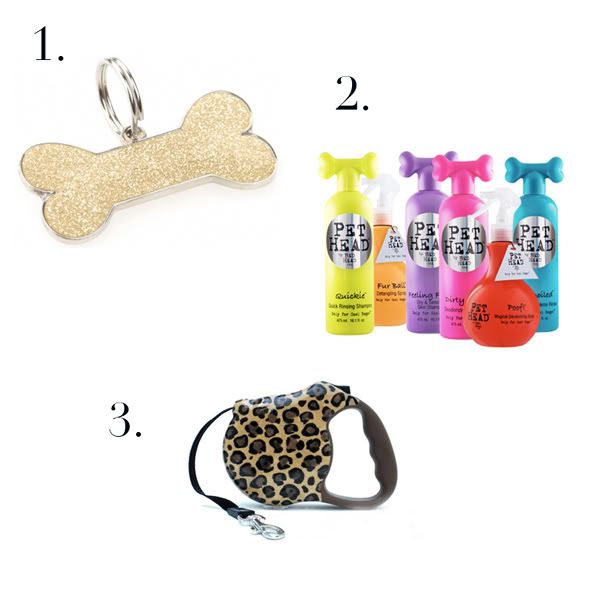 Things I think Poppy would like...
1. Engraved gold glitter bone dog tag for collar, matches her light blonde hair! On ebay
here.
at Swankypets-uk. 2. Tigi PET HEAD hair products(!!! like the human ones but for dogs) a bit on the expensive side, but maybe for christmas!! I really want to buy poppy the 'So Spoiled' conditioner, which is described to smell like Honey & Oatmeal! Mmm! Also the 'Fears for tears' shampoo, which is supposedly good for puppies. Ahh the bone packaging is too cute. You can buy them from
Amazon
(they appear to be cheaper here than other online stores). 3. Leopard print dog leash! Perhaps a bit over the top and disgustingly tacky, but I kind of like it... also found on
swankypets-uk ebay shop.