Hello, i've decided to keep a blog of dog related things, because i am a giant dog fan, and there are so many nice things for and about dogs that i want to share!
So, I guess i will introduce my dog to start with!
This is Poppy. Our 3 month old white german shepherd dog. She is a sloppy fluffy watery eyed funny one.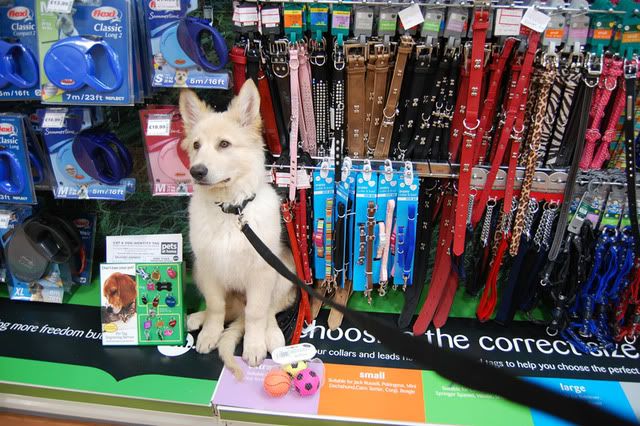 And this was Jewel (also known as blob) also a beautiful german shepherd girl, who sadly passed away 30/12/09 due to cancer. Let the woof fun begin...