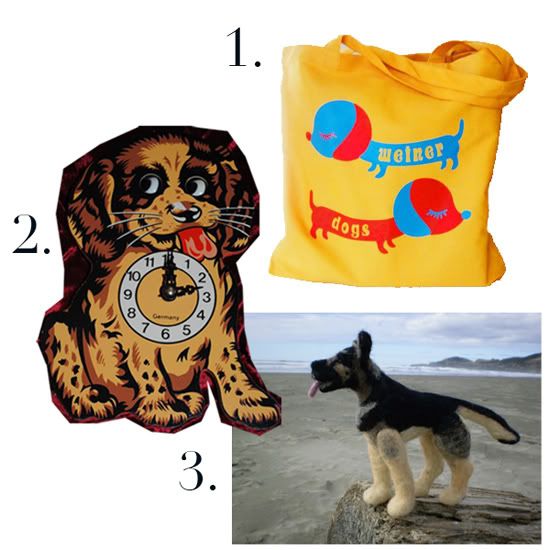 1. Brightly coloured weiner dogs tote bag that can be found at Emandsprout:
here!
I love this, perhaps because it looks quite kitsch-y.. which i am always drawn to! 2. Moving eyes dog vintage clock, yes, maybe this is totally hideous, but come on, it's eyes move which is totally awesome. You can buy this:
here.
3. Custom made needle felted pet dog replica! So precious. Found on etsy at
Candidstudios.
Puppy kisses x